What is Rural key person cover?
Farmers are the lifeblood of the country we call home. But if a key worker gets seriously sick or injured and can't work – the farm can't stop. In fact, it can quickly lead to a range of business issues from managing workloads, loss of income, delays and even cashflow. Rural key person cover is the business partner you need for times like these.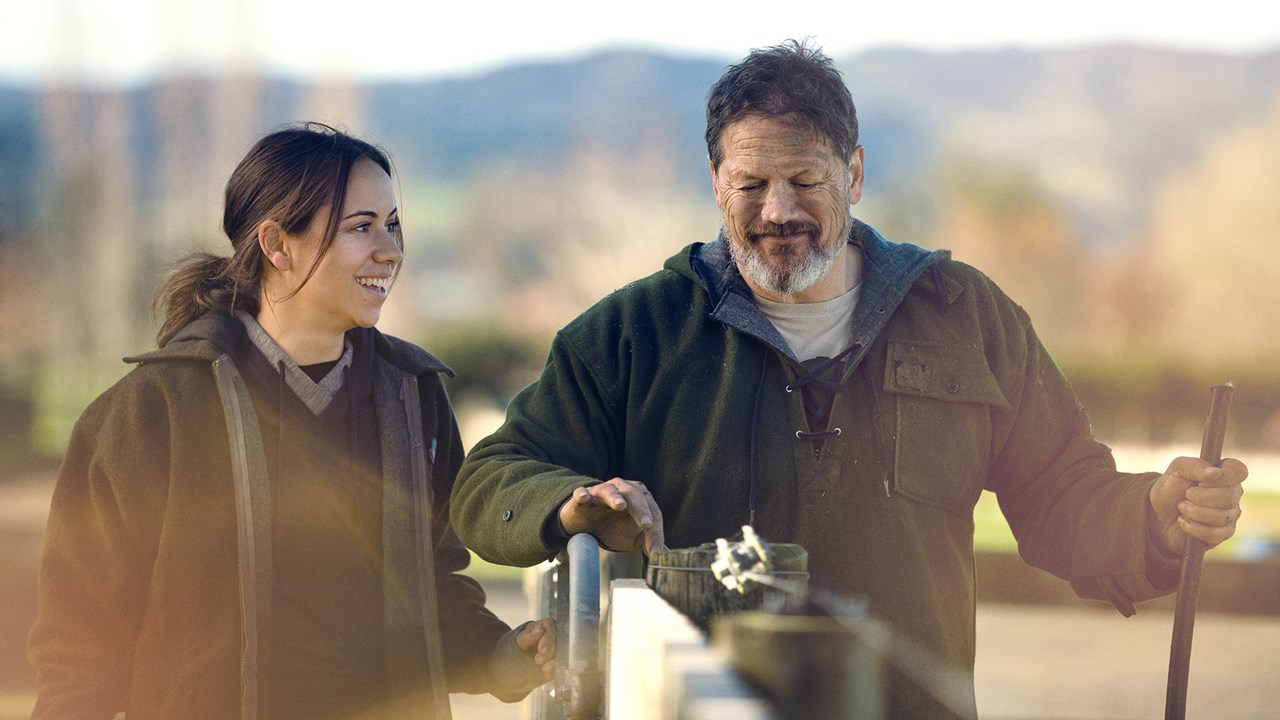 Features.
Entry age for the insured person is from age 16 to 59.
Provided you keep paying your premium, your insurance ends when the insured person reaches age 65 or when they're no longer employed on the farm.
You can pay fortnightly, monthly, quarterly, half-yearly or yearly.
You can choose to help protect your cover against inflation by having the amount you're insured for increase each year.
There are two types of premium payments; age-rated payments fixed for one year at a time, and normally increase in line with age, OR level term payments are fixed for the life of the policy.
The maximum monthly payout is $10,000 per month (subject to financial and medical assessment).
Choice of a benefit period of 2 years, 5 years, or to age 65.
We always recommend chatting to an adviser about the right amount of cover for you.
Read our Rural key person cover customer brochure.
More about Rural key person cover.
What is it?
Why should you have it?
What's the deal?
Anything else?
What is it?
If a key team member in your farm can't work, Rural key person contributes towards the cost of replacing them until that person can return to work up to the age of 65.
Why should you have it?
It helps to keep your farm running smoothly, while taking the pressure off. You can use the payout for any business costs you choose while your worker is off sick or injured.
What's the deal?
You pay an amount of money (called a 'premium') for a policy. The policy is a contract so you know exactly what we'll pay out for. If you keep paying for your insurance with us, and the policy terms have been met, we'll pay out for everything we agreed.
If you stop farming for more than 3 months for reasons other than for a claim, then this cover ends. (That said, if you stop farming as you've taken another job, you can ask us to issue another cover under similar terms within three months. Terms and conditions apply.)
Anything else?
With Rural key person, you can add an optional Booster benefit for an additional premium. This optional benefit provides for an increase in your claim payment at specific times in your claim as well as paying you your benefit for a set period of time if you suffer one of the listed injuries. Check out the Rural key person info sheet for more details as there are a few conditions.
Questions? Start here.
We've compiled a list of the most commonly asked questions about this cover.
For a good overview of the ins and outs, it's worth reading the info sheet.
For Rural key person, at the start of the policy you can choose whether you want your premiums to increase each year (called Yearly Renewable Term) or be fixed for the life of your policy (called Level Term).

With Level Term, the premiums start out a bit higher than yearly renewable, BUT the amount you pay remains the same for the term of the policy.

With Yearly Renewable Term, your premium increases each year based on things like your age, gender and smoker status. You'll receive a note letting you know your adjusted premium.

A combination of Level Term and Yearly Renewable Term can help provide flexibility and certainty. Ask your adviser about this, or give us a call on 0800 88 22 88.
Why choose Fidelity Life.

* Fidelity Life has an A- (Excellent) financial strength rating from A.M. Best. The rating scale that this rating forms part of is available for inspection at our offices. For more information please visit Fidelity Life's financial strength page.
Disclaimer – the information contained in this webpage is a summary of the key points of this insurance policy and is general in nature. It is not, and is not intended to be, a policy document.
Details of definitions, benefits, standard exclusions/limitations, terms and conditions are contained in the full policy documentation which is available from your financial adviser. Please refer to current policy documents for specific details. This webpage does not provide a personalised financial advice service.